I recently made the executive decision that brass is awesome.  I think it was largely due to this trunk, as seen on The Brick House.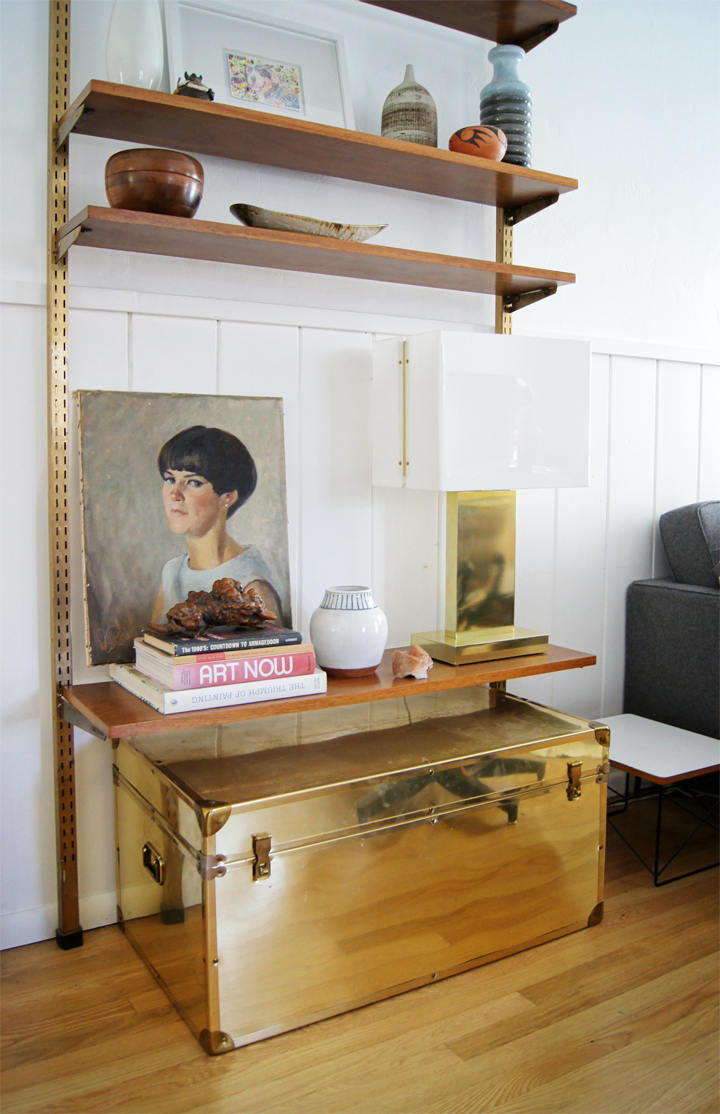 Ever since then I've had brass on the brain. I spent hours trawling flickr, ebay and online hardware stores looking for some brass handles for a new piece of furniture.  About 12 pages through Flickr I stumbled across exactly the handles I was looking for.
It took me several seconds to realise that that is actually a picture of my sideboard.  I knew I'd seen those handles somewhere! Doh.
Some Brass Porn for your delectation:
Brass Music Note Lamp (I want to polish it!)
Vintage Brass Filigree Cuff (if you're not allergic)
Brass Deer
Bookends
Hammered Brass Lamp
The most awesome brass horse ever (I just bought this, and have tears in my eyes with joy. No joke.)
Candelabra
Do you concur?  I'm off to buy some Brasso.
Images via The Brick House / Me.