So I have been pondering this for a little while.  We have a little antique corner whatnot in the living room , which I bought very cheaply at auction almost 2 years ago.  I was under the spell of auction fever, and bid on something that didn't suit the rest of the furniture. This is not an unusual occurrence.  Said whatnot is in left corner in picture below.
I have tried moving the furniture around several times, and have always just moved it back.  I have now firmly established I need something of a similar size, colour and structure.
What do we think about this?

Love it or no?  The more I look at it, the more I'm convinced it's perfect.  I would love Ladderax, but as far as I can ascertain its only available in a certain width.  My alcove is 87cm wide, the standard Ladderax is 94cm.  If anyone has any information on Ladderax I would be grateful – for instance, could I get some shelves made for it, to fit my required width?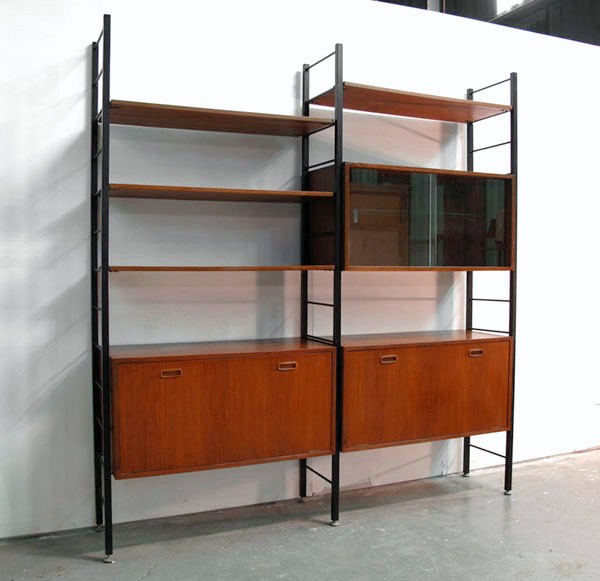 Next time on Elizabeth's furniture bug bears: 'How to replace the Billy shelf in the right alcove'.